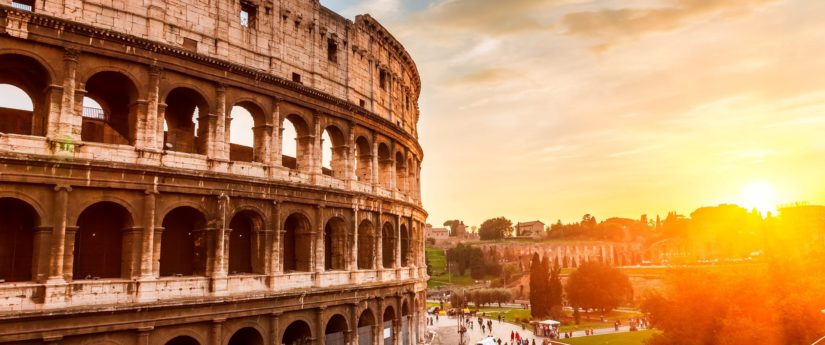 Capital of the Roman Empire and home of the Vatican, the "eternal city" has some of the most famous sites in the whole world: from the Coliseum to the Pantheon, from the Sistine Chapel to the Basilica of St. Peter's, a visit to Rome is a must for your Italian holiday.
The formation of the city can be considered finished after the interventions in urban planning commissioned by the last three kings of Rome, under whom the city developed as an Etruscan urban centre: for example, draining the area around the Roman Forum (thanks to the construction of the Cloaca Massima), allowed the developing of what used to be the center of politics, religion and administration of the city; Rome was divided into four sections and had a first set of city walls. Following the incursions of the Gallic tribes in 390 BC new walls were built (the so called Servian walls).
Starting from the 2nd century BC the politicians that wanted their name celebrated commissioned the construction of many new buildings, including them into the new urban plans. This custom grew during the Imperial age, with the construction of the Imperial Forum, thermal baths, temples, theatres and numerous public buildings beautifully decorated.
After the 3rd century crisis this activity nearly stopped completely with the exception of the so called Mura Aureliane. Starting from the 4th century AD the emperors, which had converted to Christianity, raised the great Christian Basilicae: San Giovanni in Laterano and Santa Croce in Gerusalemme, followed by Santa Maria Maggiore and San Paolo fuori le mura in the 5th century.